Networking & Office Moves
At SOTS, we pride ourselves on our installation and maintenance of internal networks for your business. Supporting you through office moves, expansions and growth to create a working environment that is reliable, clean and safe.
On-Site Networking and Office Setups - Seamlessly Relocate or Expand Your Business
At SOTS, we understand that your business's physical infrastructure is as critical as its digital presence.
Whether you're moving to a new office, expanding your workspace, or simply need to optimise your current setup, our On-Site Networking and Office Setup services have got you covered.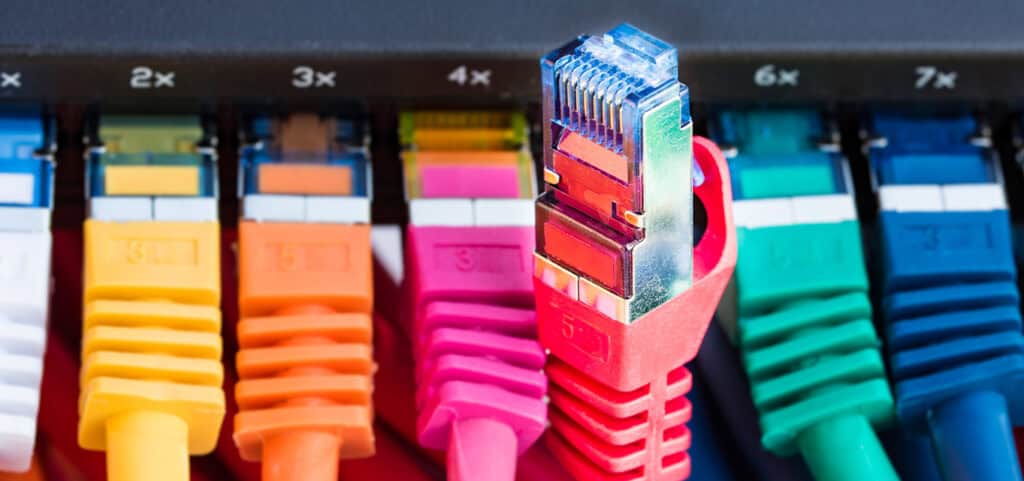 Efficient Office Relocations
Relocating your office can be a daunting task. The physical transfer of equipment, setting up networks, and ensuring minimal downtime requires meticulous planning. SOTS specialises in smooth and efficient office relocations. Our experts will:
Plan the move to minimise disruptions.
Safely transport and set up your IT equipment, ensuring it's operational at your new location.
Reconfigure your network, ensuring a seamless transition.
Test the infrastructure to guarantee everything is working as expected.


We take the stress out of office moves, allowing you to focus on your business's continued success.
Want a no obligation quote for Networking services?
Drop us a quick message and our Networking experts will get in touch right away to support your business's needs. 
Structured cabling and network setup to ensure connectivity is reliable and fast.
Installation of phone systems, video conferencing solutions, and network hardware.
Wi-Fi setup and optimization to cover your workspace effectively.
Setup of security measures, like Hardware Firewalls, to safeguard your assets.
Minimize Downtime, Maximise Efficiency
SOTS is committed to minimising downtime during office relocations or setups. We work efficiently to ensure that your business experiences as little interruption as possible.
Our expert team coordinates with your staff, making sure they can continue their work seamlessly.
Whether you're moving to a new office or optimising your current one, trust SOTS for your On-Site Networking and Office Setup needs.
Contact us today, and let's discuss how we can help you relocate, expand, or redesign your workspace to maximize your business's efficiency and potential.