Cyber Security safeguards businesses against data breaches, financial losses and repetitional damage, ensuring their long-term viability in an increasingly digital world.
Cyber Security refers to the practice of protecting computer systems, networks, and digital assets from unauthorised access, data breaches, and cyberattacks.
Your business needs it to safeguard sensitive information, maintain it's operation, preserve customer trust, and ensure compliance with regulations. 

Why does my business need Cyber Security?
Cyber security is a critical investment for businesses in today's digital landscape. It offers several key benefits that safeguard an organisation's operations, data, and reputation.
First, it protects sensitive information from cyberattacks, ensuring the confidentiality and integrity of customer data, financial records, and intellectual property.
Second, cybersecurity measures help maintain business continuity by minimising the risk of downtime caused by cyber incidents. Moreover, it enhances customer trust and loyalty, as clients are more likely to engage with a company they believe can protect their data.
Lastly, compliance with cybersecurity regulations not only avoids costly fines but also demonstrates a commitment to ethical business practices.
Overall, robust cybersecurity is an essential component for the long-term success and resilience of your business.
Want a no obligation quote for Cyber Security services?
Drop us a quick message and our Cyber Security experts will get in touch right away to support your business's needs. 
We are ISO 27001 certified!
SOTS is proud to be ISO 27001 certified, demonstrating our commitment to maintaining the highest standards in information security management.
What is ISO 27001? The ISO 27001 is the international standard for Information Security Management Systems (ISMS) and is part of the ISO 27000 family of information security management standards.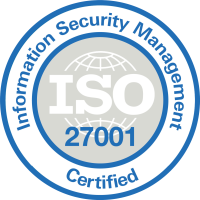 Step 2
Create Strategy & Plan


We offer a range of Security Packages at different price points to give your business the flexibility it needs to stay secure. 
Not sure which package is best for your business?
Speak to the cyber security experts at SOTS and get the advice, guidance and support your business needs to stay safe. 
Breakdown of each part of your Cyber Security Package
Get to grip with each section of the Cyber Security Packages offered above. 
We are Cyber Essentials certified!
We are proud to be Cyber Essentials Certified. Giving you peace-of-mind that you are placing your business's cyber security in the hands of the experts.

What is Cyber Essentials? Cyber Essentials is a government-backed, industry-supported scheme to help organisations protect themselves against common online threats.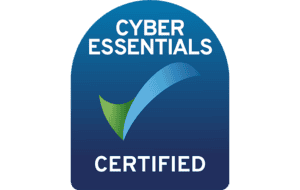 How will SOTS keep my business secure?
Our Expertise in Cyber Security will give you peace of mind when it comes to protecting your business.
Our Cyber Security range synergises perfectly with our IT Support offering. You can find out more about our IT Support services via the link below. 
**Dependant on current Microsoft 365 Licensing
We can help you keep your business secure...
Contact our cyber security team today to discuss your specific needs, request a consultation, or learn more about our services. 
Frequently Asked Questions
Find out the answers to some of the most frequently asked questions around Cyber Security and your business.